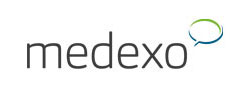 Medexo (Medical Experts Online) and VMS-Hannover have been cooperating in the field of medical services for many years.
Second opinion request are managed online directly on the Internet in a special software. The advantage of this process is complete independence of the expert, who has no relationship with the patient or his environment.

Another focus of Medexo's medical services is the review of private health insurance bills. This consist of assessment of the medical necessity and invoice verification.

For private health insurances an innovative software is available, which allows a direct communication between all involved parties.
Our partner in the network
Medexo is one of the leading providers of medical second opinions in Germany. More than 80 outstanding medical specialists are contractually involved in this service.
Second opinions are particularly sought after for upcoming operations in the area of the musculoskeletal system.
Medexo is a partner for numerous statutory health insurances and private health insurances. There are more than 30 customer relationships.